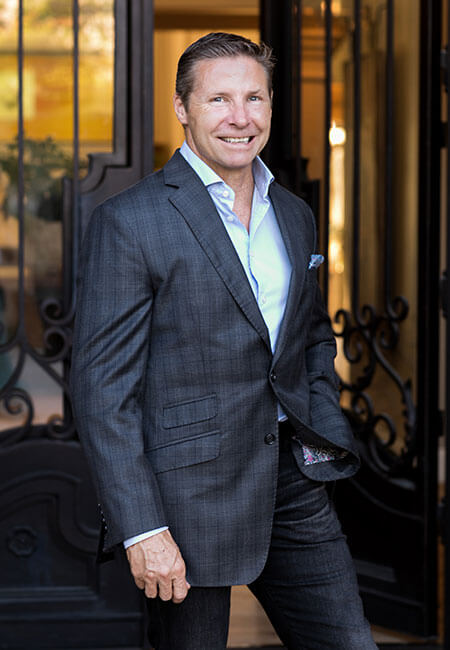 Since 1990, David Crabtree has been helping people buy and sell real estate throughout the Central Coast. As a real estate developer-entrepreneur, he has over two decades of experience in land development, residential home building, subdividing, and commercial development. David's dedication and work ethic led him to acquire his own real estate firm and he has been the proud Broker/Owner of Home & Ranch Sotheby's International Realty for nearly 30 years.
In his early career, David served as a firefighter with the California Department of Forestry in Northern San Luis Obispo. From there, he went to serve as a group supervisor with the California Youth Authority as well as a member of the Special Emergency Response Team. Both positions reflect David's strong commitment to the San Luis Obispo County area. In 2007, David's entrepreneurial drive led him to become a Founding Director of American Perspective Bank. Under his leadership, the Bank grew to over $270 Million in assets and was eventually sold to Pacific Western Bank. David is also deeply committed to giving back to the community in which he was raised and currently serves as on the Board for El Camino Homeless Organization – San Luis Obispo's County homeless shelter serving all the communities of the North County area.
David's excellence in real estate was recently recognized by Real Estate Executive Magazine and he was named a Top 100 Most Influential Real Estate Agent in both 2015 and 2016. In 2018 and 2020, David was named one of America's Top 100 Real Estate Agents®. Selection to America's Top 100 Real Estate Agents® is by invitation only and is comprised of the nation's most exceptional Real Estate Professionals.